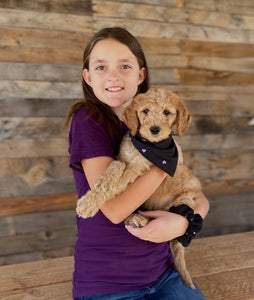 Looking for the perfect way to pamper your Best Furry Friend?
Look no further than our cozy scARF, also known as a super soft dog bandana! And the best part? You can twin with your furry friend by adding a matching scrunchie to your own hairdo. After all, sharing is caring, especially when it comes to good Hair (or Fur) Days!
We understand that pets are more than just animals - they're family.
So why wait? Treat your Best Furry Friend to a cozy scARF today and enjoy those snuggles!
Find your scARF
Made With Love
Every print we use is special and chosen with care. As a mother and daughter team, we love shopping for new prints and materials together, ensuring that every product we make is unique and eye-catching.
From scrunchies and headbands for all hair types and occasions, to matching sets for you and your furry friend, we've got you covered.
We put a lot of love into every item we make, because we want you to feel special and stylish every time you wear our accessories.
From us to you, we hope our accessories add a special touch to your day and bring a smile to your face 💕.
We are wearing the Dark and Light Leopard scrunchies
See our Faves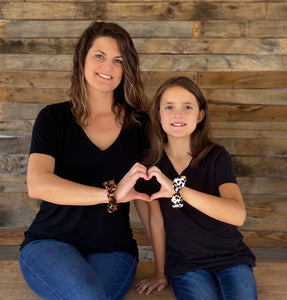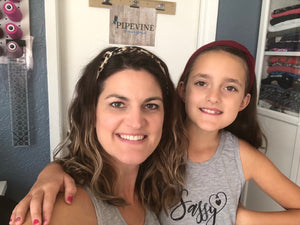 A Mother & Daughter Duo
We are a dynamic mother and daughter team who share a passion for spending quality time together and creating unique and stylish accessories.
At our shop, we take pride in handcrafting each item with the utmost care and attention to detail.
Thank you for considering our handmade creations, and we hope that our accessories bring a touch of joy and style to your life and your furry friend's wardrobe.
Kenzie is wearing the Burgundy Matte headband
About Us
Let customers speak for us